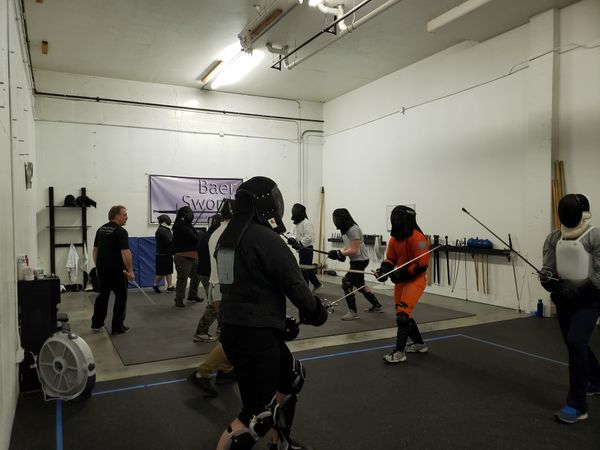 The Four Hour Total Sword Experience
The Four Hour Total Sword Experience is designed for small groups who want a deeper immersion into sword fighting and the techniques to get you up and running with the sport. This course gives you a comprehensive, in depth view of sword fighting using both armed and unarmed combat and takes you all the way from never having handled a sword to competing in your very own small tournament!
registration coming soon
OUR GOAL:
By the end of this course, even the newest fighter will be sparring with the best of the group. We customize the experience to match the skill levels of the participants, so whether you're brand new, or a seasoned fighter, you will gain in skill and confidence.
WHAT WE PROVIDE:
The Experience is provided using the expertise of our instructor-led, interactive training, and lasts for four hours. Customized to your interests and requested level of involvement, we aim to get you in fighting form with a smile on your face!