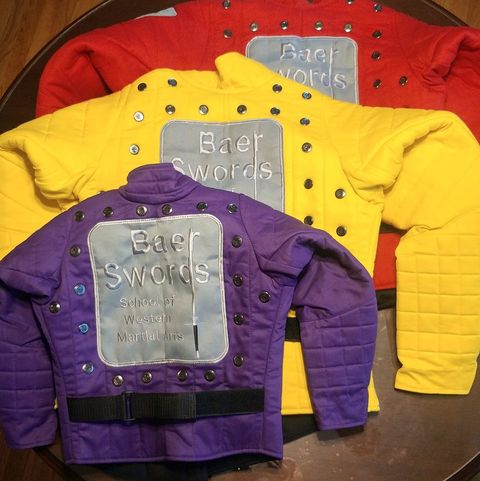 Gambeson
$245.00 (+tax, s&h)
Order here
Description:
350N and competition level gambesons are available in many different colors as well as bi-color (sleeves different color than the body) options.
Traditional S,M,L,XL sizes as well as custom sizes available.
Please allow extra time for custom color and size orders.
Please email (kat@baerswords.com) with any questions about measurements or color choices.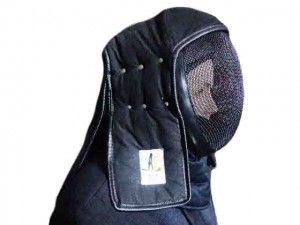 Helm with back of the head protection
$174.00 (+tax, s&h)
Order here
Absolute Force's Deluxe HEMA Fencing Mask with Integrated Back of the Head Protector has been engineered for HEMA fencers.
It is designed for maximum head protection.
Only available in Black.
Choose from Small, Medium or Large.
CE Level 1 (350N) Certified.
Integrated Back of the Head Protection.
Covers all sides of the head.
Zipper on the back.
Measure your head using a soft tape measure. Lay the tape measure underneath your chin, up one side of the head at the ear, over the top of the head, down the other side of the head at the ear, and ending back at your chin. Keep the tape measure fairly firm for an accurate measure.
Masks should fit snugly in the beginning. They are slightly adjustable by squeezing the sides for a taller fit or the top and bottom for a wider fit. A mask fits if it moves with your head as you turn left and right. It is too loose if you can turn your head significantly in either direction without the mask itself moving.
Small: Up to 23.5"
Medium: 24" - 26"
Large: 26.5" and Up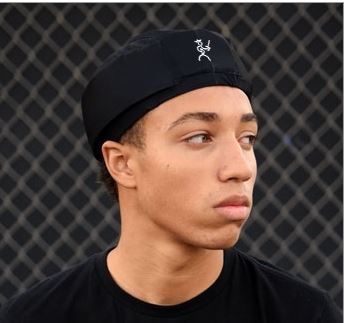 Liner (with Gel Inserts) for Helmet
$48.00 (+tax, s&h)
Order here
Description:
A a new and innovative safety product that fits comfortably under fencing masks to lessen physical impact drastically.
Features
This test measures the the impact on the brain and skull.
Without SkullTec – 491.7
With SkullTec – 376.1
Results: Up to a 25% reduction in impact
Impact Material: Patented gel, all natural.
Washable: Remove pads and place in traditional washer.
The Skulltec cap has been tested by helmet industry standards and proven to reduce impact.
Our in-depth testing showed up to 43% reduction of G-Forces.
Although Skulltec LLC has proven this product to reduce impact, I understand and agree that Skulltec LLC, makes NO expressed or implied impressions that this product will reduce, stop and or limit the possibility of any concussion and /or related impact or activity injury. I further agree to hold Skulltec LLC harmless from any claim against Skulltec LLC for any and/or all injuries that are sustained or occur while wearing this product in any sports, working or impact related activity.
Knee Protection
$30.00 (+tax, s&h)
Order here
Description:
Shell knee protectors mounted with a velcro fastener.
Made of elastic and resistant 3mm thick Polyprophylene.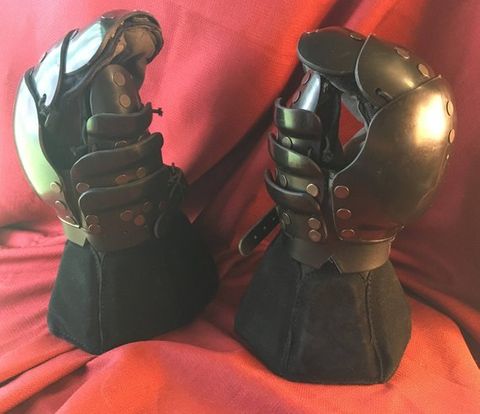 Heavy Gloves - SPES
$259.00 (+tax, s&h)
Order here
The SPES Heavies are designed to protect your hands from injury during sword fighting.
These gloves provide full coverage for all five fingers in a lobster design.
The pockets are separated into a thumb slot, index and middle finger slots, ring and pinkie finger slots.
The outside part of the palm and fingers are protected by the overlapping polypropylene plates.
A leather belt / buckle enables manual adjustment of the glove at the wrist for a better fit.
Elbow protection
$30.00 (+tax, s&h)
Order here
Description:
The elastic Velcro straps allow easy adjustment to the elbow protectors as necessary in order to ensure a secure fit and full protection.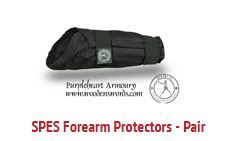 Forearm protection
$51.00 (+tax, s&h)
Order here
Description:
The forearm protectors decrease risk of injury for HEMA fighting.
They are made of sturdy fabric with super-hard low-profile plastic inserts.
More in the store
We also have more in our store so stop by for a spar or two and shop our store while you're here!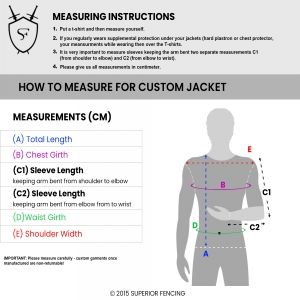 Gambeson Sizing Guidelines